Vorteile von Webserver Hosting bei uns:
Rund-um-sorglos Managed Server Windows 2012 R2, inkl. Rootzugang
Security through german company, german datacenters with ISO 27001 certification
Safety by competent, professional service with more than 20 years of experience
Including secure SSL encryption for website (https://), E-Mail, FTPs, phpmyadmin
Vergleich Managed Webserver Windows / Linux
Shared Webhosting

Hochverfügbar, günstiger Preis

Next

Managed vServer Windows

Mehr Möglichkeiten durch Rootzugriff

Next

Managed vServer Linux

Mehr Möglichkeiten durch Rootzugriff

Next

Managed Dedicated Server

Höchste Leistung durch eigenen Managed Server

Next

Basisausstattung
Server Typ
Shared Webhosting
Virtueller Server
Container
Dedizierter Server
Processor
4 vCores
2 vCores
2 vCores
Intel i7-6700
RAM (garantiert)
400-2048 MB
4 GB
4 GB
32-64 GB
Storage/Festplatten
ab 25 GB Enterprise-Storage
250 GB Enterprise-Storage
250 GB Enterprise-Storage
2* 500 GB SSD / 2*4 TB SATA
Rootzugriff
Server Management
Managed Server
Managed Backup
Patch-Management (Updates)
Managed Monitoring
Managed Security
Ideal für Reseller / Agenturen
Sowohl unsere Kundenoberfläche als auch der Server sind komplett neutral gehalten und können mit Ihrem Logo gebranded werden (White-Label Lösung). Die Adminoberfläche ist Reseller-fähig: Sie können eigene Webhosting Pakete definieren und Unterkunden anlegen. Abgerundet wird die Lösung durch unsere zahlreichen ergänzenden Produkte für Sie als Reseller: Domains, SSL-Zertifikate und Hosted Exchange
References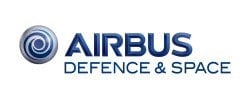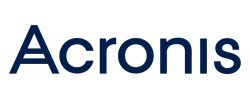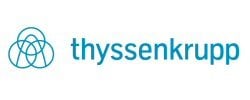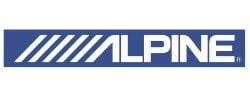 Tags:
Hosting, Webhosting, Managed Server, Managed VPS, Managed Webserver, Shared Web Hosting, Microsoft Windows 2012, Microsoft Windows 2016, Webserver IIS, MSSQL, ASP.NET 2.0 4.0 4.5, ASP.NET Core 1.0 1.1, Linux Apache MySQL PHP, Deutschland, Parallels Plesk für Windows
* All prices are incl. 19% german VAT.

1 Traffic usage is included (Flatrate). In an excess of 1000 GB/month connection speed is reduced to 10 MBit/s. Optional bandwith can permanently be fixed to 1000 MBit/s for paying 29 EUR/TB (incl. 19% VAT). According to our Conditions §8.2 pure download-, video-, file-sharing portals and streaming-servers are not permitted without written permission!

Membership




© 2015 Fritz Managed IT GmbH, alle Rechte vorbehalten.