Greifen Sie von überall auf der Welt auf Ihre MSSQL 2012 Datenbank zu! Es wird jede zu MSSQL 2012 kompatible Software z.B. Microsoft Access, Microsoft SQL Management Studio (Express) oder ODBC fähige Anwendung unterstützt!
Es findet eine tägliche Datensicherung statt und die Datenbankserver werden gespiegelt. Optional gegen Aufpreis ist auch ein Zugriff über VPN möglich.
Vorteile bei uns:
Security through german company, german datacenters with ISO 27001 certification
REMOTE-ACCESS: Access world-wide!
Very stable (failover-cluster, replication, 24h monitoring)
Daily backup
Read more
Similar products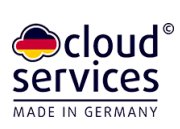 Services and prices Hosted Microsoft SQL-Server
MSSQL 5G

Webseiten, normale Office-Anwendungen

Select ➤

MSSQL iExpress

Eigene Instanz, max. 10 GB

Select ➤

MSSQL iStandard 20G

MSSQL Standard, eigene Instanz

Select ➤

Basisausstattung
Included database size
5 GB
10 GB
20 GB
Jedes weitere GB
2,26 €*/month
-
2,26 €*/month
Eigene Instanz
Datenbankname/Benutzer frei wählbar
remote-access
Benutzer enthalten
Verbindungen max.
High Load2
Backup
Tägliche Sicherung
Download MSSQL Backups
Import/Restore Datenbank (.bak)
Sicherheit
MSSQL Verschlüsselung
VPN-Zugang
Rechenzentrum Frankfurt
ISO 27001:2013
ISO 9001:2015
ISO 14001:2015
ISO 50001:2011
OHSAS 18001:2007
Rechenzentrum Firewall
SLA
Server-Verfügbarkeit pro Jahr
99,95%
99,95%
99,9%
Dienst-Verfügbarkeit pro Jahr
99,9%
99,9%
99,9%
Garantierte Bereitstellung
Echtzeit
Echtzeit
2 Tage
1 Der Datenbankname und der Benutzer sind frei wählbar, so lange dieser noch nicht vergeben ist.
2 Nicht erlaubt sind Datenbanken mit hoher Last. Dazu gehören insbesondere Statistik/Analyse wie Piwik, Big Data und datenbankbasierte Chats.

* All prices are incl. 19% german VAT. Billingperiod: 1 month in advance, Minimum runtime: 1 month
Einrichtungsgebühr MSSQL 5G: kostenlos.
Einrichtungsgebühr MSSQL iExpress / iStandard: 59,50 EUR (inkl. 19% Mwst).

Customers Who Bought This Item Also Bought
JTL-Wawi?
Sie können mit unseren Produkten MSSQL iExpress und MSSQL iStandard Ihre JTL Wawi Datenbank zentral in unserem sicheren deutschen Rechenzentrum betreiben und mit dem JTL Wawi Client von überall auf der Welt darauf zugreifen. Falls Sie vollständig auf dem Server arbeiten wollen, so empfiehlt sich unsere Komplettlösung JTL Wawi Hosting.

Habe ich Rootzugriff auf den Datenbank-Server?
Nein, Sie haben bei keiner der 3 Produkte Rootzugriff. Dafür eignen sich unsere Managed vServer Windows und Managed Dedicated Windows mit Rootzugriff.

Habe ich tatsächlich unlimitiert Benutzer bei iMSSQL Standard enthalten?
Ja. Es handelt sich dabei um eine Microsoft SQL-Server Prozessorlizenz (4 Cores).

Was ist der Unterschied zwischen Benutzer und Verbindungen?
Eine Webseite verbindet sich mit 1 Benutzer, der Zugriff erfolgt aber durch anonyme Benutzer. Damit mehr als 1 Besucher die Webseite gleichzeitig aufrufen kann, benötigt es (theoretisch) unlimitiert MSSQL Verbindungen. Bei Sharepoint / ERP-Systemen / Intranet sind die Verbindungen stets Mitarbeiter-bezogen, d.h. jeder Mitarbeiter benötigt 1 Benutzer.

Wie verwalte ich die MSSQL Datenbank(en)?
Zum Anlegen von Instanzen, Datenbanken und SQL Benutzern steht Ihnen eine komfortable Weboberfläche zur Verfügung. Die eigentliche Verwaltung von Datenbankinhalten geschieht mit beliebigen SQL Tools z.B. Microsoft SQL Management Studio.

Kann ich mir die MSSQL Sicherungen herunterladen?
Ja, Ihnen steht ein komfortabler FTP-Zugang für den Download/Upload von MSSQL Backups zur Verfügung.

Membership




© 2015 Fritz Managed IT GmbH, alle Rechte vorbehalten.