Schnelle Orientierung: Prices | Your advantages | Contact | Product Details | FAQ
Smartstore.NET Webosting Angebote
22,61 €*/month
(19,00 EUR netto)
Geschwindigkeit
250 GB Webspace
10 .de Included domains
unlimited E-Mails, SSL
max. 20 Customers per server
Microsoft UND Linux Hosting
70,21 €*/month
(59,00 EUR netto)
Geschwindigkeit
100 GB Webspace
Georedundant (2 Standorte)
Hochverfügbar (Geo-Failover)
max. 5 Customers per server
Microsoft UND Linux Hosting
58,31 €*/month
(49,00 EUR netto)
Geschwindigkeit
Microsoft UND Linux Hosting
250 GB Webspace
unlimited Kunden, E-Mails, SSL
Mehr Leistung für anspruchsvolle Projekte
Your advantages with us
Security through german company, german datacenters with ISO 27001 certification
Safety by competent, professional service with more than 20 years of experience
Including secure SSL encryption for website (https://), E-Mail, FTPs, phpmyadmin
Read more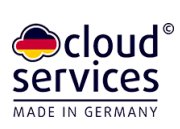 Wir helfen Ihnen gerne weiter!
Gerne beantwortet Ihnen unser kompetenter Service alle Ihre Fragen zu unseren Produkten und hilft Ihnen bei der Produktauswahl weiter.
Telefon
Wir freuen uns über Ihren Anruf (Mo-Fr 09:00-17:00)
Kontaktformular
Hier können Sie eine E-Mail Anfrage stellen.
Rückrufservice
Bitte geben Sie Ihre Telefonnummer an und wir rufen Sie umgehend zurück.
Die meisten unserer Kunden sind seit vielen Jahren bei uns und 70% der Neukundschaft kommen über Weiterempfehlung. Wir stehen zu unseren Produkten und sollte einmal etwas nicht nach Ihren Wünschen funktionieren, so sind wir stets um eine Lösung bemüht - reden Sie einfach mit uns. Mit der Fritz Managed IT GmbH haben Sie einen Webhosting Provider mit über 20 Jahren Erfahrung. Wir kennen die meiste eingesetzte Software wie Wordpress und deren Voraussetzungen im Detail und wissen, wie man diese stabil und performant betreiben kann. Lassen Sie sich doch mal individuell betreuen! Starre Paketleistungen, Massenhosting mit Callcenter Service, Hauptsache billig - das möchten wir nicht!
Aller Einstieg ist leicht:
30tägige Geld-zurück-Garantie (ausgenommen Domainkosten)
Nur 1 Monat Mindestlaufzeit (Sie können jederzeit auf 12 Monate wechseln)
Umzuziehende Domains können zuvor ausführlich mittels Testdomain getestet werden!
Unterstützung externer Domains (kein Domainumzug nötig)
Demo erwünscht? Bitte Zugangsdaten erfragen!
Product Details
Mehr Informationen zu Webspace | Domains |Statistik | Programmierung | Datenbanken | Software | E-Mails | Service
FritzWeb Business

22,61 €*/month
(19,00 EUR netto)

Order

FritzWeb Scale-Up

70,21 €*/month
(59,00 EUR netto)

Order

FritzReseller Business

58,31 €*/month
(49,00 EUR netto)

Order

Webspace
Traffic ( Traffic usage is included (Flatrate). According to our Conditions §8.2 pure download-, video-, file-sharing portals are not permitted without written permission! )
FLATRATE1
FLATRATE1
FLATRATE1
Webspace 100% SSD ( You get X MB for your files/webspaces on our server. It doesn't matter how much webspace you spend per homepage - you have a total sum to share. Space of E-Mails and databases don't belong to webspace. )
250 GB
100 GB
250 GB
Reselling allowed
Max. number of customers ( Unlimited customer accounts, unlimited webspaces )
1
1
unlimited1
Max. Homepages ( Sie können verschiedene Homepages betreiben, z.B.
http://www.privat.de
http://www.firma.de

Weiterleitungen (per Redirect / Frameset), Visitenkarten, Subdomains (z.B. http://intranet.firma.de) zählen nicht zu den Homepages! )
unlimited1
5
unlimited1
Extra-POWER ( Only a small number of customers/server = very fast, very stable! )
max. 20 customers/server
max. 5 customers/server
max. 20 reseller/server
PHP max_execution_time / memory_limit / upload_max_filesize ( Für Wordpress, Joomla und normale PHP Webseiten reicht das Paket Web Einsteiger. Für Typo3 benötigen Sie mindestens das Paket Web Complete, besser Web Business. Shops wie Magento benötigen mindestens das Paket Web Business. )
120 / 512 / 1024
3600 / 1024 / 1024
360 / 512 / 1024
IIS Anwendungsspeicher
2048 MB
8192 MB
2048 MB
FTP(S)-accounts ( Mit einem FTP-Zugang können Sie Ihre Dateien bequem von Ihrem Computer mit unserem Server abgleichen. Sie können dabei pro FTP-Zugang entscheiden, wo dieser auf unserem Server herauskommt. )
unlimited1
unlimited1
unlimited1
GIT Integration ( Einfach eine Webseite per GIT deployen: Geben Sie Ihr Repository an z.B. GitHub, BitBucket, Travis und lassen Ihre Webseite entweder automatisch per Push oder manuell bereitstellen! )
SSH (chroot) ( Mit einem SSH-Zugang können Sie unter Linux komfortabel Linux Dateirechte/Verzeichnisrechte setzen. Ein FTP-Client unterstützt diese Funktion aber genauso und normal benötigt man SSH nicht, denn SSH (chroot) ist stark vom Funktions-/Rechteumfang beschränkt. )
CDN / Content Delivery Network
CDN Webspace
10.000 MB
50.000 MB
10.000 MB
CDN Traffic
FLATRATE1
FLATRATE1
FLATRATE1
Statistics
Statistics awstats
Statistics Piwik
Download Logfiles
Programmierung
Microsoft Frontpage extensions
Microsoft Active Server Pages / Classic ASP
Microsoft ASP.NET 1.1
Microsoft ASP.NET 2.0, 3.0, 3.5
Microsoft ASP.NET 4.0, 4.5, 4.6, 4.7
Microsoft ASP.NET Core 1.0, 1.1, 2.0, 2.1
Microsoft ASP.NET Core 2.2.2
Microsoft ASP.NET Core 3.0 Preview
PHP 4.4
PHP 5.2, 5.3, 5.4, 5.5, 5.6, 7.0, 7.1, 7.2, 7.3
Perl, own cgi-bin
Python
Ruby on Rails
Node.JS v10
GIT Integration ( Einfach eine Webseite per GIT deployen: Geben Sie Ihr Repository an z.B. GitHub, BitBucket, Travis und lassen Ihre Webseite entweder automatisch per Push oder manuell bereitstellen! )
Software
Der Tabelle können Sie entnehmen, ob das Webhosting Paket Ihre gewünschte Software unterstützt. 1-Click bedeutet, Sie können sich die Software von uns kostenlos installieren lassen. Eine Gebühr bedeutet, dass die Software vom Paket unterstützt wird, wir die Installation aber nur kostenpflichtig übernehmen würden - selbstverständlich können Sie diese auch selbst installieren.
Contao
DNN / Dotnetnuke
DokuWiki
Drupal
Joomla
JTL Shop
Gambio GX2
Magento e-Commerce
moodle
OTRS
OXID Esales Community
phpBB
Prestashop
SmartStore.NET
Shopware 5
Typo3
Umbraco
Wordpress
xtCommerce 3
xtCommerce 4 / Veyton
Our friendly and competent staff will assist you!, no call centre
* All prices are incl. 19% german VAT.
1 Please notice our terms and conditions, escpially §8.2 and definition of unlimited
ASP Hosting | Microsoft Frontpage Hosting | Microsoft ASP.NET Hosting | Joomla Hosting Deutschland | Reseller Hosting | Typo3 Hosting Deutschland | Wordpress Hosting Deutschland PHP 5.2 Hosting
© 2015 Fritz Managed IT GmbH, alle Rechte vorbehalten.