You would like to buy or transfer a cheap .fr domain?
Bei jeder .fr Domain inklusive
Übersichtliche, mandantenfähige Verwaltung
10 E-Mail IMAP/POP3 Postfächer, Webmail, unlimitiert E-Mail Weiterleitungen
Hochverfügbare DNS-Server, unlimitiert DNS-Einträge
Domain prices for TLD .fr
Costs/year
17,50 EUR
13,50 EUR
12,10 EUR
Setup fee
0,00 EUR
0,00 EUR
0,00 EUR
Domain-Update
0,00 EUR
0,00 EUR
0,00 EUR
Transfer!
0,00 EUR
0,00 EUR
0,00 EUR
Ownerchange
17,85 EUR
15,00 EUR
15,00 EUR
Restore
82,11 EUR
69,00 EUR
69,00 EUR
Domain prices for TLD .fr (mit Treuhandservice)
Costs/year
17,50 EUR
13,50 EUR
12,10 EUR
Setup fee
0,00 EUR
0,00 EUR
0,00 EUR
Domain-Update
0,00 EUR
0,00 EUR
0,00 EUR
Transfer!
0,00 EUR
0,00 EUR
0,00 EUR
Ownerchange
17,85 EUR
15,00 EUR
15,00 EUR
Restore
82,11 EUR
69,00 EUR
69,00 EUR
Net-prices are valid for companies only!
Order .fr Domains
Beantragen Sie einfach den kostenlosen Kundenzugang! Dort können Sie dann Ihre gewünschte(n) Domain(s) registrieren/umziehen! Bereits ab 10 Domains im Bestand erhalten Sie automatisch Reseller Rabatte!
Wir helfen Ihnen gerne weiter!
Gerne beantwortet Ihnen unser kompetenter Service alle Ihre Fragen zu unseren Produkten und hilft Ihnen bei der Produktauswahl weiter.
Telefon
Wir freuen uns über Ihren Anruf (Mo-Fr 09:00-17:00)
Kontaktformular
Hier können Sie eine E-Mail Anfrage stellen.
Rückrufservice
Bitte geben Sie Ihre Telefonnummer an und wir rufen Sie umgehend zurück.
Information
Requirements
Enthaltene Leistungen
E-Mail
| | |
| --- | --- |
| TLD: | .fr |
| Country: | France |
| Region: | Europe |
| IDN (ä,ü,ß,...): | |
| Duration: | 1 Day(s) |
| Billingperiod: | 1 year(s) in advance |
| Trustee service: | Trustee service / local presence available for surcharge |
Requirements TLD .fr
none, domain can be registered by everyone
Besonderheiten
Fehlgeschlagene .fr Registrierungen (ebenso .com.fr, .asso.fr, .nom.fr, .presse.fr, .tm.fr) sind kostenpflichtig (volle Jahresgebühr)! Wir empfehlen unabhängig von unserer Domain-besetzt-Anzeige eine Domain Prüfung mit dem offiziellen Whois der Afnic, als auch die Beachtung der Afnic Domain Richtlinien.
.fr Treuhandservice
Neuregistrierungen: Neue Regulierung ab 06.12.2011
Ab 06.12.2011 ist es nicht mehr nötig, einen Firmensitz/Privatadresse in Frankreich zu haben, wenn der Inhaber/Admin-C aus der Europäischen Union (inkl. Liechtenstein/Schweiz) kommt.
Inhaber außerhalb der EU benötigen auch weiterhin den Treuhandservice, welchen wir gegen Aufpreis zur Verfügung stellen.
Regelung für Bestandskunden
Bestandskunden, die bereits .fr-Domains mit Treuhandservice über uns bestellt haben, können mittels einmaligen Inhaberwechsel (49 EUR netto / 58,31 EUR inkl. 19% Mwst) die Domain auf sich umschreiben lassen und die Domain automatisch mit dem Inhaberwechsel um 1 Jahr verlängern - der Treuhandservice entfällt dann ab sofort.
Als 2. Alternative können Bestandskunden auch ihre .fr Domain löschen und zeitnah wieder neu zu den Konditionen für Neuregistration registrieren - die Restlaufzeit verfällt durch die Löschung und es besteht die Gefahr des Domaingrabbings ("jemand anders schnappt Ihnen die Domain weg").
Letzte Alternative für Bestandskunden ist, die Domain mit Treuhandservice weiterlaufen zu lassen. Es gelten hier weiterhin die Preise für .fr mit Treuhandservice.
Links
Get more for your money with our free included premium services
With all domain registrations you'll get following services for free:
including 100 POP3/IMAP e-mail accounts with spam protection/virus detection, professional webmail, unlimited E-Mail forwards
Choose your own domain owner (owner-c), admin-c, tech-c, zone-c!
Own mailserver
pop3.IHREDOMAIN, imap.IHREDOMAIN, smtp.IHREDOMAIN, webmail.IHREDOMAIN
Microsoft Exchange Server
optional
E-Mail POP3 / IMAP4
Postfachgröße je 1 GB, Zugriff auch mit SSL
100
E-Mail Forward / Catch-All
unlimited
E-Mail multiforward
unlimited
E-Mail Mailinglisten
unlimited
Autoresponder
Serverside filter rules
Public mail folders (nur E-Mail)
Webmail (incl. SSL) Demo Webmail
Professioneller Spamfilter / Virus protection
Microsoft Outlook Plugin
Abgleich Outlook Kontakte / Kalender / Aufgaben mit Webmail
Your advantages with us
Safe money with our cheap prices!
Secure management by over 20 years of experience in domain business
Realtime control-panel, Multi-tenant capable, API
Haben Sie noch Fragen?
Gerne hilft Ihnen unser kompetenter Service weiter:
Minimum term / payment
All domains are calculated independently of the actual useful life of at least 1 year in advance if no other accounting mode is specified! There is no minimum term in domains. If there's no notice at least 30 days prior to renewal, your domain will be renewed automatically by a further accounting mode, but at least by 1 year!
There will be no refund of domain costs at a premature cancellation / transfer-out!
Domain Reseller / bulk purchaser
Domain Reseller / wholesale customers get special discounts on all domain extensions (TLD) starting total 10 domains. You want to transfer your domain portfolio (also including exotic domains!)? No problem, we can assist you! With nearly 20 years of experience in domain business, you can except guaranteed a smooth domain transfer without downtime!
References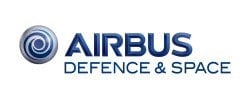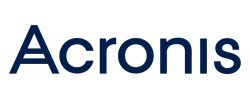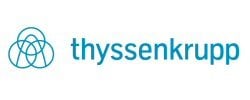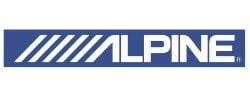 * All prices are incl. 19% german VAT.

© 2015 Fritz Managed IT GmbH, alle Rechte vorbehalten.