You would like to buy or transfer a cheap .eu domain?
Bei jeder .eu Domain inklusive
├ťbersichtliche, mandantenf├Ąhige Verwaltung
10 E-Mail IMAP/POP3 Postf├Ącher, Webmail, unlimitiert E-Mail Weiterleitungen
Hochverf├╝gbare DNS-Server, unlimitiert DNS-Eintr├Ąge
Domain prices for TLD .eu (mit Treuhandservice)
Costs/year
14,90 EUR
10,80 EUR
7,60 EUR
Setup fee
0,00 EUR
0,00 EUR
0,00 EUR
Domain-Update
0,00 EUR
0,00 EUR
0,00 EUR
Transfer!
0,00 EUR
0,00 EUR
0,00 EUR
Ownerchange
0,00 EUR
0,00 EUR
0,00 EUR
Restore
59,50 EUR
50,00 EUR
50,00 EUR
Net-prices are valid for companies only!
Order .eu Domains
Beantragen Sie einfach den kostenlosen Kundenzugang! Dort k├Ânnen Sie dann Ihre gew├╝nschte(n) Domain(s) registrieren/umziehen! Bereits ab 10 Domains im Bestand erhalten Sie automatisch Reseller Rabatte!
Wir helfen Ihnen gerne weiter!
Gerne beantwortet Ihnen unser kompetenter Service alle Ihre Fragen zu unseren Produkten und hilft Ihnen bei der Produktauswahl weiter.
Telefon
Wir freuen uns ├╝ber Ihren Anruf (Mo-Fr 09:00-17:00)
Kontaktformular
Hier k├Ânnen Sie eine E-Mail Anfrage stellen.
R├╝ckrufservice
Bitte geben Sie Ihre Telefonnummer an und wir rufen Sie umgehend zur├╝ck.
Information
Requirements
Enthaltene Leistungen
E-Mail
| | |
| --- | --- |
| TLD: | .eu |
| Country: | Europe / European Union |
| Region: | Europe |
| IDN (├Ą,├╝,├č,...): | |
| Duration: | Realtime |
| Billingperiod: | 1 year(s) in advance |
| Trustee service: | included |
Requirements TLD .eu
Local company or private address needed. Alternative you can use our FREE trustee service.

Besonderheiten
.eu ist eine allgemeine /general Domainendung (gTLD) und steht f├╝r Europa / europ├Ąische Union. Die zust├Ąndige Registrierstelle (NIC) ist die EURid, die Regeln f├╝r eine .eu Registrierung finden Sie hier. Aktuell gibt es ca. 3 Millionen .eu Domains, davon sind ├╝ber 1/3 Inhaber aus Deutschland. Das liegt vielleicht daran, dass sich f├╝r deutsche Webseiten nur wenige Domainendungen etabliert haben: .de , .com , .info und eben .eu.
.eu Domains bestehen aus mindestens 2 Zeichen und d├╝rfen auch bestimmte zus├Ątzliche Schriftzeichen wie die deutschen Umlaute ├Ą,├Â,├╝ oder ├č enthalten. Die unterst├╝tzten Zeichen finden Sie hier.
Trade
Eine Besonderheit gibt es beim Umzug von .eu Domains: Fr├╝her kostete ein Umzug (Transfer) mit anschlie├čendem Inhaberwechsel 2 volle Jahresgeb├╝hren, daher ziehen wir von ECS-Webhosting .eu Domains grunds├Ątzlich mittels TRADE um. Ein Trade ist ein Umzug inklusive Inhaberwechsel. Vorteil ist hier, dass Sie als Kunde nur den Umzug bezahlen. ├ändert sich der Inhaber nicht, so ist es ein normaler Domainumzug.
Neues Transferverfahren der EURid
Ab dem 21. November 2012 wird ein neues Providerwechselverfahren bei der europ├Ąischen Registry EURid etabliert. Die EURid folgt damit als letzte der gro├čen internationalen Registrierungsstellen dem bekannten Verfahren via AuthCode. Der Versand von E-Mails an den Domaininhaber mit einem Freigabelink geh├Ârt damit der Vergangenheit an.
Mit dem neuen Verfahren, das ohne ├ťbergangsphase eingesetzt werden wird, kommen auch einige Besonderheiten und ├änderungen:
Der AuthCode wird direkt bei der Registry generiert und ist f├╝r den Transfer f├╝r 40 Tage g├╝ltig. Neu ist auch, dass Inhaberwechsel als reine Domain-Updates behandelt werden, insofern also nicht mehr als kostenpflichtige Aktion gelten und auch keinen Einfluss auf die Domainlaufzeit haben. Ein Providerwechsel startet allerdings wie bisher eine neue Laufzeit von aktuell einem Jahr.
Alternativen
.eu ist die Alternative zu vielen europ├Ąischen L├Ąnderdomains z.B. f├╝r
.de
. Wenn sie sich generell f├╝r Kontinente-├╝bergreifende Domainendungen interessieren, so kommen folgende TLD in Frage:
.eu.com
Europa (2nd Level) ,
.asia
Asien ,
.africa
Afrika (noch nicht live registrierbar) ,
.africa.com
Afrika (2nd Level) ,
.com
(International)
Get more for your money with our free included premium services
With all domain registrations you'll get following services for free:
including 100 POP3/IMAP e-mail accounts with spam protection/virus detection, professional webmail, unlimited E-Mail forwards
Choose your own domain owner (owner-c), admin-c, tech-c, zone-c!
Own mailserver
pop3.IHREDOMAIN, imap.IHREDOMAIN, smtp.IHREDOMAIN, webmail.IHREDOMAIN
Microsoft Exchange Server
optional
E-Mail POP3 / IMAP4
Postfachgr├Â├če je 1 GB, Zugriff auch mit SSL
100
E-Mail Forward / Catch-All
unlimited
E-Mail multiforward
unlimited
E-Mail Mailinglisten
unlimited
Autoresponder
Serverside filter rules
Public mail folders (nur E-Mail)
Webmail (incl. SSL) Demo Webmail
Professioneller Spamfilter / Virus protection
Microsoft Outlook Plugin
Abgleich Outlook Kontakte / Kalender / Aufgaben mit Webmail
Your advantages with us
Safe money with our cheap prices!
Secure management by over 20 years of experience in domain business
Realtime control-panel, Multi-tenant capable, API
Haben Sie noch Fragen?
Gerne hilft Ihnen unser kompetenter Service weiter:
Minimum term / payment
All domains are calculated independently of the actual useful life of at least 1 year in advance if no other accounting mode is specified! There is no minimum term in domains. If there's no notice at least 30 days prior to renewal, your domain will be renewed automatically by a further accounting mode, but at least by 1 year!
There will be no refund of domain costs at a premature cancellation / transfer-out!
Domain Reseller / bulk purchaser
Domain Reseller / wholesale customers get special discounts on all domain extensions (TLD) starting total 10 domains. You want to transfer your domain portfolio (also including exotic domains!)? No problem, we can assist you! With nearly 20 years of experience in domain business, you can except guaranteed a smooth domain transfer without downtime!
References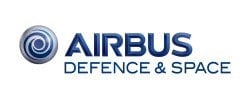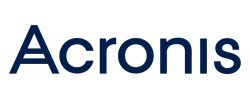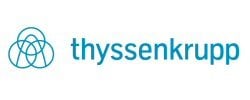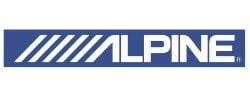 * All prices are incl. 19% german VAT.

┬ę 2015 Fritz Managed IT GmbH, alle Rechte vorbehalten.