You would like to buy or transfer a cheap .dk domain?
Bei jeder .dk Domain inklusive
Übersichtliche, mandantenfähige Verwaltung
10 E-Mail IMAP/POP3 Postfächer, Webmail, unlimitiert E-Mail Weiterleitungen
Hochverf√ľgbare DNS-Server, unlimitiert DNS-Eintr√§ge
Domain prices for TLD .dk
Costs/year
22,61 EUR
17,00 EUR
17,00 EUR
Setup fee
0,00 EUR
0,00 EUR
0,00 EUR
Domain-Update
0,00 EUR
0,00 EUR
0,00 EUR
Transfer!
11,90 EUR
10,00 EUR
10,00 EUR
Ownerchange
11,90 EUR
10,00 EUR
10,00 EUR
Restore
34,51 EUR
29,00 EUR
29,00 EUR
Net-prices are valid for companies only!
Order .dk Domains
Beantragen Sie einfach den kostenlosen Kundenzugang! Dort k√∂nnen Sie dann Ihre gew√ľnschte(n) Domain(s) registrieren/umziehen! Bereits ab 10 Domains im Bestand erhalten Sie automatisch Reseller Rabatte!
Wir helfen Ihnen gerne weiter!
Gerne beantwortet Ihnen unser kompetenter Service alle Ihre Fragen zu unseren Produkten und hilft Ihnen bei der Produktauswahl weiter.
Telefon
Wir freuen uns √ľber Ihren Anruf (Mo-Fr 09:00-17:00)
Kontaktformular
Hier können Sie eine E-Mail Anfrage stellen.
R√ľckrufservice
Bitte geben Sie Ihre Telefonnummer an und wir rufen Sie umgehend zur√ľck.
Information
Requirements
Enthaltene Leistungen
E-Mail
| | |
| --- | --- |
| TLD: | .dk |
| Country: | Denmark |
| Region: | Europe |
| IDN (√§,√ľ,√ü,...): | |
| Duration: | 1 Day(s) |
| Billingperiod: | 1 year(s) in advance |
| Trustee service: | |
Requirements TLD .dk
none, domain can be registered by everyone
Besonderheiten
Besondere Hinweise:
ECS-Webhosting stellt Ihnen 2 neutrale ECS-Nameserver kostenlos zur Verf√ľgung. M√∂chten Sie dagegen eigene Nameserver verwenden (z.B. ns1.meinefirma.de, ns2.meinefirma.de), so m√ľssen diese bei der d√§nischen NIC registriert sein.
1. Sie verwenden unsere ECS-Nameserver:
keine weiteren Kosten
2. Sie verwende Ihre eigenen Nameserver:
Der Registriervorgang eigener Nameserver kostet ca. 99 EUR pro St√ľck, sprich bei 2 vorgeschriebenen Nameservern ca. 198 EUR. Bitte informieren Sie sich bei DK Hostmaster A/S √ľber die aktuellen Bestimmungen und Preise:

DK-Hostmaster: Nameserver Freischaltung
Neuer Registrierprozess ab 10/2010:

Aktivierung durch .DK-Domain-Inhaber
Zuk√ľnftig m√ľssen entsprechend der Vorgabe der d√§nischen Registry Domaininhaber nach der erfolgreichen Registrierung einer .dk-Domain die neue Domain direkt bei der Registry aktivieren:

Dazu erhält der Domain-Inhaber eine E-Mail von [email protected] mit dem Betreff "Order Confirmation". Die E-Mail enthält die Log-In-URL und Zugangsdaten.

Nach dem Einloggen muss das Passwort ge√§ndert werden. Die Aktivierung der Domain erfolgt beim Men√ľpunkt "Important Messages". Mit einem Klick auf die Checkbox "Yes, I accept" muss die Policy der Registry akzeptiert und im Anschluss die Adresse best√§tigt werden. Mit dem Klick auf "Activate" wird die .dk-Domain aktiviert und der Prozess abgeschlossen.

Bitte beachten:
Aktiviert der Domain-Inhaber die .dk-Domain nicht innerhalb von 3 Monaten, l√∂scht die Registry die .dk-Domain! Bitte nehmen Sie au√üer der Aktivierung keine √Ąnderungen an den Domains im Interface vor, da dies zum Verlust der Domain f√ľhren k√∂nnte!
Get more for your money with our free included premium services
With all domain registrations you'll get following services for free:
including 100 POP3/IMAP e-mail accounts with spam protection/virus detection, professional webmail, unlimited E-Mail forwards
Choose your own domain owner (owner-c), admin-c, tech-c, zone-c!
Own mailserver
pop3.IHREDOMAIN, imap.IHREDOMAIN, smtp.IHREDOMAIN, webmail.IHREDOMAIN
Microsoft Exchange Server
optional
E-Mail POP3 / IMAP4
Postfachgröße je 1 GB, Zugriff auch mit SSL
100
E-Mail Forward / Catch-All
unlimited
E-Mail multiforward
unlimited
E-Mail Mailinglisten
unlimited
Autoresponder
Serverside filter rules
Public mail folders (nur E-Mail)
Webmail (incl. SSL) Demo Webmail
Professioneller Spamfilter / Virus protection
Microsoft Outlook Plugin
Abgleich Outlook Kontakte / Kalender / Aufgaben mit Webmail
Your advantages with us
Safe money with our cheap prices!
Secure management by over 20 years of experience in domain business
Realtime control-panel, Multi-tenant capable, API
Haben Sie noch Fragen?
Gerne hilft Ihnen unser kompetenter Service weiter:
Minimum term / payment
All domains are calculated independently of the actual useful life of at least 1 year in advance if no other accounting mode is specified! There is no minimum term in domains. If there's no notice at least 30 days prior to renewal, your domain will be renewed automatically by a further accounting mode, but at least by 1 year!
There will be no refund of domain costs at a premature cancellation / transfer-out!
Domain Reseller / bulk purchaser
Domain Reseller / wholesale customers get special discounts on all domain extensions (TLD) starting total 10 domains. You want to transfer your domain portfolio (also including exotic domains!)? No problem, we can assist you! With nearly 20 years of experience in domain business, you can except guaranteed a smooth domain transfer without downtime!
References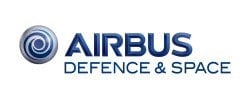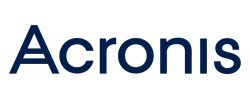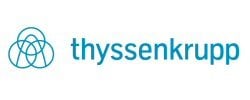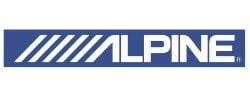 * All prices are incl. 19% german VAT.

© 2015 Fritz Managed IT GmbH, alle Rechte vorbehalten.