Sie benötigen für Ihre Homepage oder die Ihrer Kunden einen eigenen stabilen und performanten
Linux Webserver
? Um das laufende
Server Management
möchten Sie nicht kümmern wollen, ein
Rootzugang
zum Server wäre aber dennoch von Zeit zu Zeit sinnvoll? Ihr Webhosting Provider sollte entsprechend Erfahrung mit Linux Hosting Produkten haben? Dann ist unsere Komplettlösung
Webserver Linux
genau das Richtige für Sie!
Vorteile von Webserver Hosting bei uns:
Rund-um-sorglos Managed ServerLinux, inkl. Rootzugang
Security through german company, german datacenters with ISO 27001 certification
Security through Order processing contract according to §28 GDPR
Компетентные службы с более чем 20-летний опыт
Including secure SSL encryption for website (https://), E-Mail, FTPs, phpmyadmin
Узнайте больше о
Alternatives
Preise Managed Webserver mit Linux

on stock!

on stock!

on stock!
Web Einsteiger
vServer Managed Webserver
Managed Dedicated Professional
ab 6,55 EUR/month*
Setup fee 11,90 EUR*
ab 70,21 EUR/month*
Setup fee 29,75 EUR*
ab 284,41 EUR/month*
Setup fee 238,00 EUR*
Server-Typ
Shared Webhosting
Container (vServer)
Dedicated Server
Processor
4 vCores
4 vCores
Intel i7-6700
RAM (garantiert)
2 GB
6 GB
32 GB
Dedicated harddisks
ab 25 GB Enterprise-Storage
500 GB SSD
500 GB SSD / 4 TB SATA
Rootzugriff (SSH)
Server Management
Managed Server
Managed Enterprise Backup, 200 GB
- Incl. weekly control of backup!
Patch Management
- Timely installation of Microsoft / Linux updates to customer specifactions
- Incl. monthly control
- Installation and restart of server at customer's desired time
24h/7 Managed Monitoring
- incl. active countermeasures by problems
- Check of Server e.g. free diskspace/RAM
- Internal check of running services e.g. MSSQL/IIS
Installation Services
Die Komplettlösung Webserver Linux beinhaltet bereits alles, was Sie für einen professionellen Linux Webserver benötigen:
Inklusive Servermanagement (Managed Server)
Linux (Ubuntu 16 LTS) mit vollen Rootzugriff (Remotedesktop)
Apache (Webserver)
PHP 5.2, 5.3, 5.4, 5.5, 5.6, 7.0, 7.1, 7.2
MySQL Server 5.6 (Datenbankserver)
Adminoberfläche Parallels Plesk Onyx Host Edition für Linux
Individueller Service!
Haben Sie Sonderwünsche wie die Installation Ihrer spezifischen Software?
Möchten Sie unseren Umzugsservice für Ihre Webseite(n) / E-Mails nutzen?
Gerne sind wir Ihnen dabei behilflich und können Ihnen ein passendes Angebot unterbreiten!
Leichte Administration
Sie können sofort nach der Übergabe mit der komfortablen Adminoberfläche Plesk 17 (Onyx) für Linux anfangen, Ihre Webseiten, FTP-Zugänge oder Datenbanken anzulegen. Spezielle Serverkenntnisse sind nicht erforderlich! Für E-Mail steht Ihnen entweder der Plesk eigene Mailserver oder unser Mailserver-Cluster kostenlos zur Verfügung.
Ideal für Reseller / Agenturen
Sowohl unsere Kundenoberfläche als auch der Server sind komplett neutral gehalten und können mit Ihrem Logo gebranded werden (White-Label Lösung). Die Adminoberfläche ist Reseller-fähig: Sie können eigene Webhosting Pakete definieren und Unterkunden anlegen. Abgerundet wird die Lösung durch unsere zahlreichen ergänzenden Produkte für Sie als Reseller: Domains, SSL-Zertifikate und Hosted Exchange
полномочия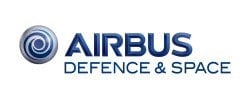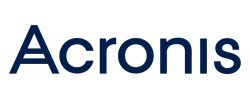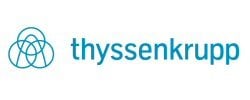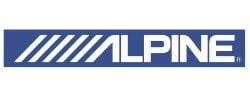 Tags:
Hosting Deutschland, Webhosting, Managed Server, Shared Web Hosting, VServer, VPS, Hyper-V, Dedicated Server, Linux, Webserver Apache, nginx, MySQL, PHP, Python, Ruby, GIT Push, SSH Zugang Parallels Plesk Onyx
* All prices are incl. 19% german VAT.

1 Traffic usage is included (Flatrate). In an excess of 1000 GB/month connection speed is reduced to 10 MBit/s. Optional bandwith can permanently be fixed to 1000 MBit/s for paying 29 EUR/TB (incl. 19% VAT). According to our Conditions §8.2 pure download-, video-, file-sharing portals and streaming-servers are not permitted without written permission!

Membership




© 2015 Fritz Managed IT GmbH, alle Rechte vorbehalten.